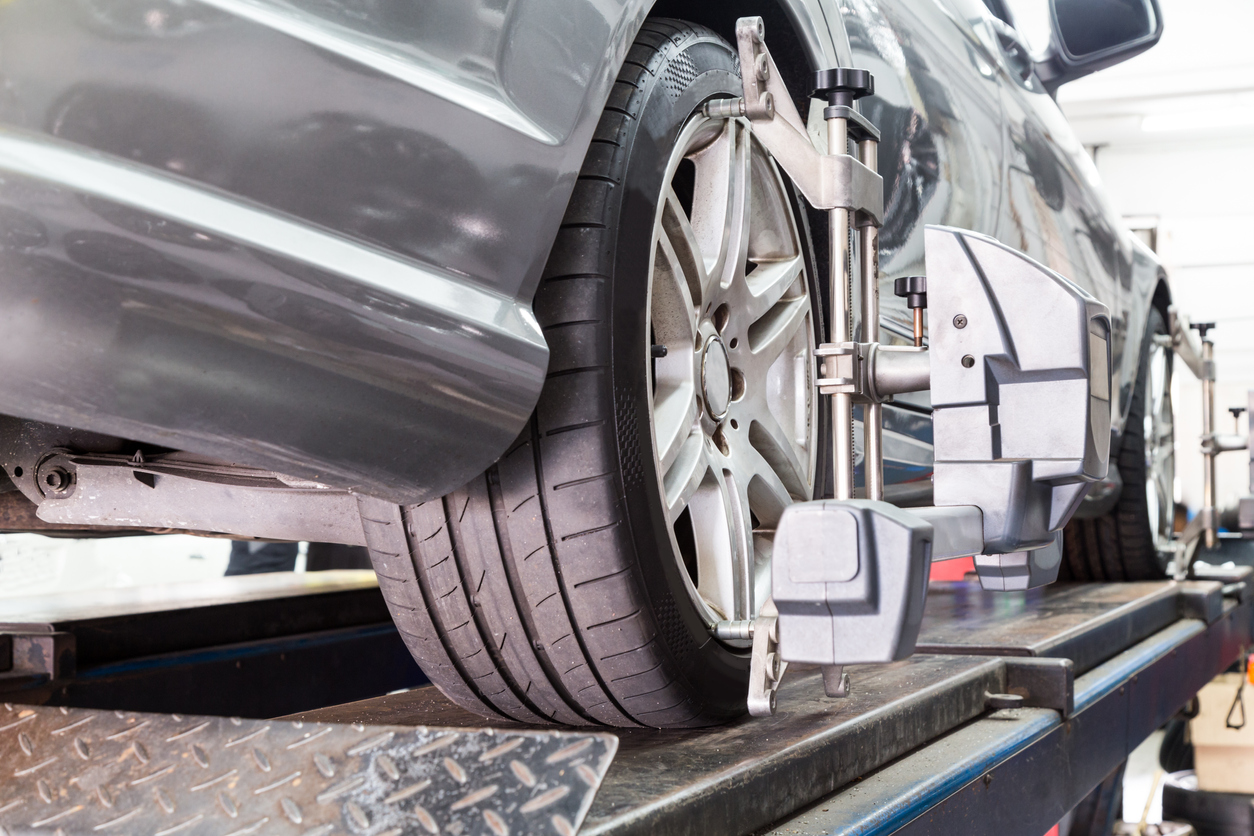 Alignment Service Near Atlanta, GA
As a responsible driver, you know that routine maintenance comes with the territory. Across the board, all types of vehicles need attention and care, occasional parts replacements and tune-ups. And even if you're vigilant about keeping up with the services your car is due for, there might be one you're overlooking: alignment.
Alignment service is a simple and budget-friendly job, so it's not something you need to stress over or put off. And if you procrastinate too long on this one, it could lead to bigger problems like tires that wear out too soon. The service itself addresses a suspension system that's been nudged out of proper alignment, getting it back on track and making sure it's perfectly balanced the way the manufacturer intended. It can protect your tires from excessive wear and tear and help you prolong their lives – which saves you money in the long run.
Hennessy Ford Lincoln Atlanta has a whole team of automotive professionals in our service center who are ready to take care of this easy task for you. And when you get alignment service done at our auto care facility, you can be sure that it won't cost you much in the way of time or money.
Does Your Car Need Alignment Service?
One of the reasons it's so easy to overlook a misaligned suspension is that the signs, if they exist, are often very subtle. If you don't know exactly what you're looking for, the problem can go undetected until it leads to bigger issues down the line.
Pay attention to your car's normal driving habits. One sign that could indicate your suspension is misaligned is if your car pulls to one side or another when you're driving along a straight path. You may also spot uneven tread wear on your tires.
If you suspect your car needs alignment service, don't wait. Get quick and attentive service at Hennessy Ford Lincoln Atlanta.
Automotive Service Near Atlanta, GA
Whatever services your car needs to stay at the top of its game, our expert technicians are well-equipped to take care of it for you. They will inspect your vehicle and offer assessments and recommendations you can count on. Then they'll get the work done quickly and efficiently, without charging an arm and a leg.
To make it even easier to get the maintenance your car needs, we offer an online service scheduler so you can lock in an appointment that's convenient for your busy life. Make sure to check out our service coupons at the same time, to see how much you can save on important automotive jobs.