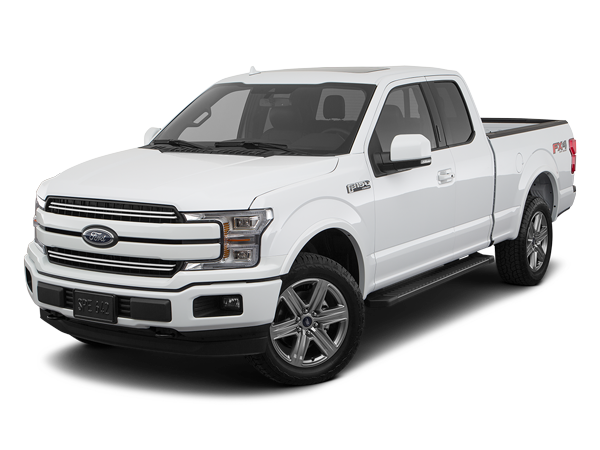 The Powerful, Practical F-150 in Atlanta, GA
If you're familiar with the current lineup of pickup trucks on the market today, you probably already know why the Ford F-150 is routinely one of the most popular contenders year after year. It combines all the power, reliability, and overall performance that drivers expect from Ford, and it backs up its incredible value with new developments each model year.
With its dynamic selection of engine options and astounding towing capability, it's hard to name a truck with more well-rounded appeal and honed proficiency in Atlanta or anywhere else where there's work to do. The F-150's abilities don't end where the pavement stops, because the truck is always ready for anything with its rugged off-roading gear.
If you want a durable, reliable pickup truck that can handle any task, we know you'll be satisfied with the F-150. Come see us at Hennessy Ford Lincoln to take a better look at the truck and learn about all it can do for you. We'll show you the F-150 inside and out, and we can also let you climb in the driver's seat for a test drive.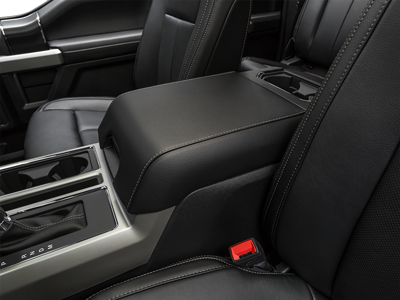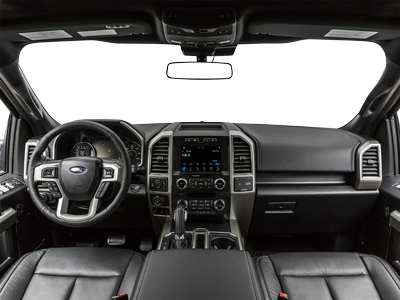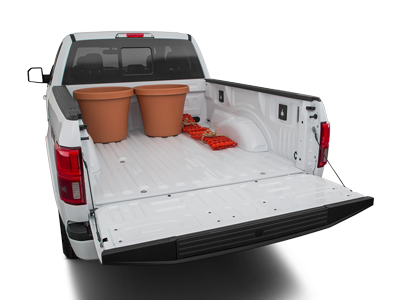 What's New in the 2020 Ford F-150?
The 2020 F-150 comes standard with a 10-speed automatic transmission in all models. Ford has also expanded the list of available engines across the trucks' trim range. In the previous year, the truck received fresh driver assistance features, and in 2018, Ford enhanced its hauling and towing abilities.
The F-150 offers six engine options, from the standard 290-horsepower V6 to a 450-horsepower turbocharged V6 in the Limited and Raptor trim levels. This available engine can generate an impressive 510 pound-feet of torque. When optimized for work duties, the F-150 can now tow as much as 13,200 pounds and haul a 3,270-pound payload. Despite its power, the truck maintains surprisingly conservative gas mileage among its rivals.
On town roads and highways, the F-150 provides a comfortable ride with easy handling. Off-road enthusiasts will be pleased with its variety of terrain-navigating gear, especially in the rugged Raptor trim. This variation comes with off-road racing suspension, a locking rear differential, skid plates, and other tools.
The cab's interior is handsomely designed with high-end materials from front to back. Seating capacity depends on the cab style you prefer, with space for three in the Regular Cab, and room for six in the SuperCab and SuperCrew versions. All two-row models come with two sets of LATCH car seat connections, allowing children to ride safely in the back. Adults will find plenty of legroom in any cab style, along with supportive seating that makes every ride smooth and relaxing. Ford offers a variety of upgrades to customize the interior, including a moonroof, massaging front seats, heated seating, and leather upholstery.
The truck's available infotainment features include navigation, onboard Wi-Fi, satellite Radio, and smartphone connectivity. The F-150 comes standard with automatic emergency braking and pedestrian detection, and available safety features include blind spot monitoring and driver drowsiness monitoring.
History of the Ford F-150
Ford's flagship pickup truck developed over time from the Ford Motor Company's original F-Series. Starting in the 1950, the manufacturer produced three pickups: the F-1, F-2, and F-3. These models were initially half-ton, three-quarter ton, and heavy-duty trucks specifically designed for work. Within five years, however, American drivers expressed a need for multi-purpose trucks that could still demonstrate the F-Series' proven performance.
Ford responded by designing a well-rounded, durable truck, and they officially released the F-150 in 1971. Drivers found all the power and practicality that they had demanded, and the F-150 was an instant hit.
While the F-150 has become an iconic part of the Ford lineup, the maker waited until 1982 to stamp their famous blue oval logo on its grille. By this time, their star pickup had become one of the fastest-selling vehicles in the U.S. Decades later, the F-150 is still immensely popular among American drivers, off-road adventurers, and work crews who want a truck that they can always rely on.
The F-150 is Waiting for You at Hennessy Ford Lincoln
When you're ready to see what the F-150 can really do, come check it out for yourself here at our Atlanta dealership. We're sure to have the right truck for you within our expansive inventory, and our team can work with your budget, needs, and preferences to help you find the perfect vehicle for any situation. While you're talking with our staff, feel free to bring up our special offers to see how much you can save on your next Ford.